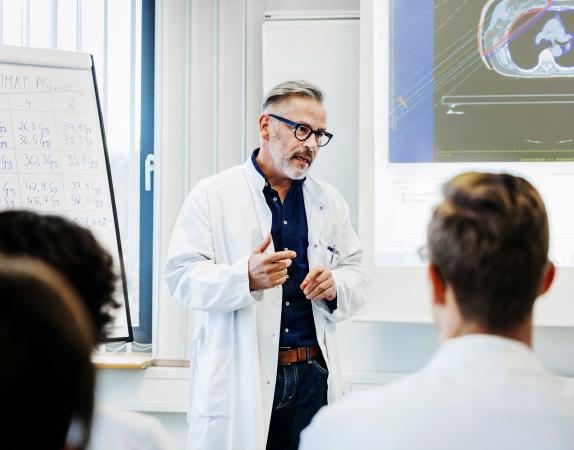 Through our grants, awards, and related programs, NBME helps to empower educators and researchers, while offering opportunities for learning and collaboration within the medical community.
Our Contributions
Whether it's supporting research into innovative assessment approaches through the Stemmler Fund or providing grants to enhance the quality of exams at schools in Latin America, NBME seeks to make contributions that have a lasting impact in the medical education field.
Visit the pages below for more information on our contributions.