Image
What does NBME do?
NBME helps health professionals across the care continuum enhance and demonstrate their knowledge—both in school and while practicing. We offer a portfolio of products that include assessment tools for every stage of the medical school journey, high-quality licensing exams, and a range of products and services for health professionals and educators.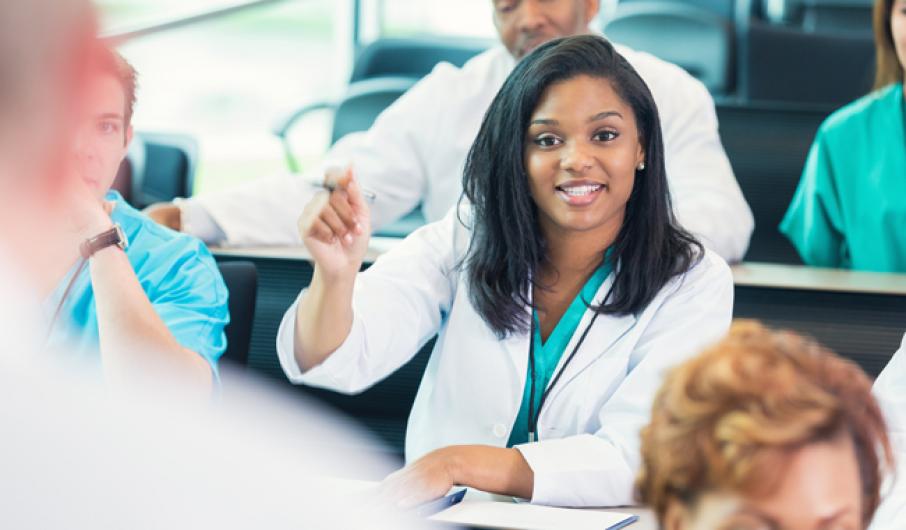 Our Capabilities
We evolve to meet the changing needs of the health care community, creating exams with advanced test development strategies, psychometric expertise, and insights gained through the work of our research team
Our Collaborations
In addition to our work with health profession organizations, we collaborate with medical school educators and practicing physicians who comprise our test development committees—the core component in creating high-quality examinations.  
Our Contributions
We seek to make meaningful contributions to the medical school community by empowering educators through grants, awards, and professional development opportunities.
Our Services
In addition to our assessment products, NBME offers a variety of services to medical schools and other organizations around the world.
Contributions
In addition to contributions to medical education and research through various grants, funds, and awards, NBME offers internship opportunities for students interested in statistical analysis, psychometrics, and test development.
Information for Examinees
Find information on your upcoming exam, including content outlines, test logistics, and other helpful resources.
USMLE®
Visit the official USMLE website to learn more about the exam and to access your scores and transcripts.