New CMJ-NBME Dissertation Fellowship Promotes Diversity and Equity in Measurement
Toyese Oyeyemi Selected as Inaugural Fellow Based on Commitment to Advancing Social Justice through Public Health Research and Education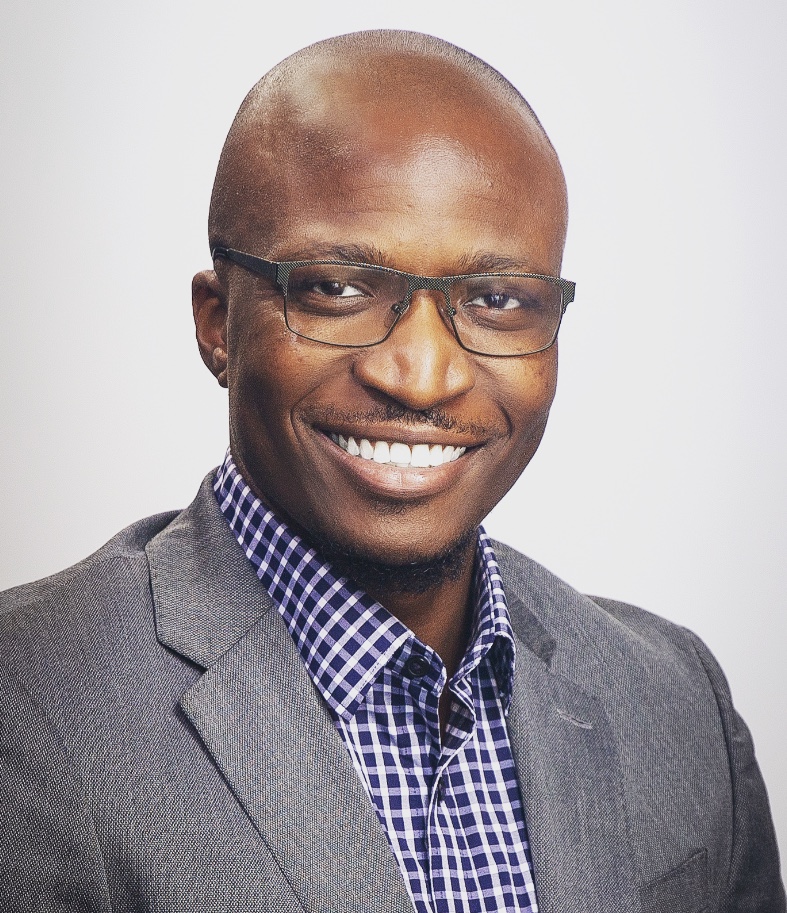 In fulfillment of NBME's long-term commitment of contributing to medical education and assessment research, NBME has partnered with the Center for Measurement Justice (CMJ) to support the inaugural CMJ-NBME Dissertation Fellowship. CMJ works to inspire, prepare and support a critical mass of measurement professionals and partners as they work toward a justice-oriented assessment and measurement system. 
The CMJ-NBME Fellowship is a competitive dissertation fellowship for members of groups historically underrepresented in measurement. The two-year fellowship provides a stipend to conduct dissertation level research on assessment justice. It also serves as an opportunity for an educational pathway for populations typically underrepresented in assessment. A committee composed of leaders from CMJ and NBME selected the recipient based on the following criteria: academic record, project feasibility, research design and significance, justice orientation and alignment with CMJ's mission and values. 
"A relentless commitment to equitable, justice-oriented medical assessment processes will transform – and save – both the lives of medical professionals and the patients they seek to serve," Jennifer Randall, PhD, CMJ President said. "CMJ is honored to partner with NBME to support the development of scholars/practitioners dedicated to this cause, and we are especially excited about this year's recipient of the dissertation fellowship." 
Toyese Oyeyemi has been selected as the inaugural CMJ-NBME Dissertation Fellow. Oyeyemi has a long history of public health education and research and is currently a Doctor of Public Health candidate at the Milken Institute School of Public Health at George Washington University. His research is focused on measuring the social mission of public health programs, as well as identifying practical solutions for these institutions to fulfill their social accountability. Social mission refers to the contribution of a health professions school in its mission and programs, as well as the performance of its graduates, faculty and leadership in advancing health equity and addressing health disparities within their own communities. 
"This intersection between social justice and assessment felt untapped, and I'm encouraged to find others who are also exploring this," Oyeyemi said when asked what sparked his interest in the CMJ-NBME Fellowship. "I've spent most of my career in academia, and what became clear early on was that the social justice role of public health schools is immense. My real 'come to the light moment' was the realization that as soon as you walk out of the public health school, you see that there are contributions that can be made in our own backyard." 
To advance this work, Oyeyemi also serves as executive director of Social Mission Alliance, a national movement focused on health equity and training health professionals as agents of more equitable health care. Social Mission Alliance works to transform health profession schools toward socially accountable practices and policies within their institutions and their community. One way this is accomplished is through creating pathway programs in local schools or by integrating community-centered curricula. These measures allow health profession schools to put their commitment into action and fulfill their social accountability to give back to their own communities. 
"The CMJ-NBME Fellowship will allow me to continue our foundational research to define the domains of social mission in public health education," said Oyeyemi. "It will also help to answer the question of 'Now what?' — once we define an institution's social mission, how can we practically use that knowledge to make changes for the future of public health education?" 
NBME and CMJ are committed to advancing research that promotes diversity and equity in the assessment field and are excited about Oyeyemi's research in defining social mission in public health education. 
"We are excited to partner with CMJ on this important dissertation fellowship," Ye Tong, PhD, NBME Senior Vice President, Assessment Operations said. "Through the collaboration and mentorship from the two organizations, we hope we can help support Toyese Oyeyemi in his work measuring the social mission of public health programs. We look forward to making concrete progress toward promoting diversity and equity both in the measurement profession and practice." 
The addition of the CMJ-NBME Dissertation Fellowship will support CMJ's robust fellowship program and adds to NBME's contributions to medical education and assessment research, learner supports, pathway programs and health equity. 
Back to News Archive